About Oral-Conscious Sedation
At Eastview Dental Care in Garland, TX, our dentists provide oral-conscious sedation to patients during certain complex services or for patients who suffer from anxiety about visiting the dentist. Oral-conscious sedation is administered as a tablet approximately 60 minutes prior to the service. The tablet can be made for a light to moderate sedation level, to fit the patient's needs and the service being performed. Mild sedation will make the patient seem hazy, although they do not typically fall asleep. Moderate sedation is chosen during longer services to make the patient feel comfortable and the patient may fall into a light sleep. Even though other sedation options can be tweaked during the service, the concentration of oral-conscious sedation can't be changed.
Reviews
"Been going to Eastview over 20 years, back when it was on Gus Thomas on"
- E.H. /
Google /
Mar 14, 2019
"The best experience I've had at a dental care!!"
- J.M. /
Google /
Feb 07, 2019
"Most comprehensive dental checkup I've had. Liz did an excellent job with my cleaning and Dr. Lehman was personable and professional."
- D.S. /
Google /
Dec 05, 2018
"Excellent people who focus on the customer's requirements. Love this place."
- D.R. /
Google /
Nov 10, 2018
"Great place, especially Liz!"
- S.E. /
Google /
Oct 25, 2018
Previous
Next
Our dentists will talk with the patient to completely discuss their allergies, medical history, and medications to determine if the patient is a candidate for oral-conscious sedation or another method. If oral-conscious sedation is elected, our dentists will give them a prescription for the tablet for the patient to swallow about 60 minutes before their service. The patient will not be able to drive to or from their treatment, since the patient will be conscious, but in a relaxed state. During the service, the patient will be conscious enough to hear our dentists and to follow any directives. Some patients can fall asleep during the service, however they can be easily waked when the treatment is done.
Patients are not allowed drive for at least 24 hours after being under oral-conscious sedation, so our dentists advise that each patient plan for a responsible adult to get them home after their service. While the patient generally remains conscious during the treatment, the sedation can cause short-term memory loss. Oral-conscious sedation is generally dependable, although certain patients will get temporary nausea. Any uncommon side effects or continuing pain should be reported to our dentists at Eastview Dental Care as soon as possible.
Depending on the patient's insurance policy, a portion or all of the cost of oral-conscious sedation will be included. Eastview Dental Care will talk to the patient's insurance company before the service to estimate their coverage and out-of-pocket expenses. Our dentists at Eastview Dental Care accept many methods of payment and we can connect patients to medical financing plans.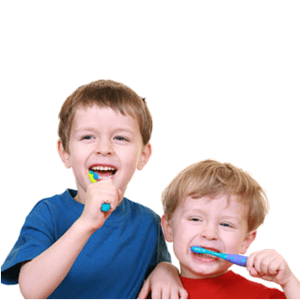 Learn Your Sedation Options
If you are scheduled to have a long or invasive service at Eastview Dental Care or if you avoid your regular dental examination and bi-annual professional cleaning because of worries, oral-conscious sedation or other sedation choice may help you to feel calm and relaxed for your visit to Eastview Dental Care. To find out more information, come to a consultation with our dentists and learn more about sedation options, like oral-conscious sedation.
Related Procedures