If the soft inner portion of the tooth (also known as pulp) gets an infection, it can develop into a good deal of pain and the whole tooth will begin to die if the infected pulp is not removed. A root canal procedure by our dentists at Eastview Dental Care in Garland, TX removes the contaminated pulp from the tooth, which can spare the tooth and allow proper restoration begin. To protect and strengthen the tooth after the pulp is extracted, a filling element can be added within the tooth otherwise a cap can be put on top of the tooth by our dentists. If the bacteria is not healed, other teeth can become infected, plus the bacterial infection may move into the blood and infect more areas of the body. At Eastview Dental Care in Garland, TX, our dentists perform root canal treatments to assist patients and return their oral health.
Reviews
"Been going to Eastview over 20 years, back when it was on Gus Thomas on"
- E.H. /
Google /
Mar 14, 2019
"The best experience I've had at a dental care!!"
- J.M. /
Google /
Feb 07, 2019
"Most comprehensive dental checkup I've had. Liz did an excellent job with my cleaning and Dr. Lehman was personable and professional."
- D.S. /
Google /
Dec 05, 2018
"Excellent people who focus on the customer's requirements. Love this place."
- D.R. /
Google /
Nov 10, 2018
"Great place, especially Liz!"
- S.E. /
Google /
Oct 25, 2018
Previous
Next
A root canal procedure is most often completed with local anesthesia to numb the mouth, plus our dentists may combine sedation if needed. Our dentists will extract the pulp from the contaminated tooth or teeth, then our dentists will cover the tooth with a crown or add filling material. Certain patients are at a larger risk of catching an infection (generally patients with heart issues like congenital defects and artificial heart valves, so our dentists will prescribe a course of antibiotics before and after the root canal therapy.
If only local anesthesia is used, the patient will be able to drive and get better at their home, although a few sedation options may require the individual to have a reliable adult drive them home. Patients will have temporary numbness and certain patients may have minor discomfort that can often be fixed with an over-the-counter pain medication. If a temporary crown was put over the treated tooth, the permanent crown will be placed and bonded by our dentists at a second appointment. After a root canal, oral care consisting of brushing and flossing at home, in addition to visits to Eastview Dental Care as recommended by our dentists are essential to sustain the strength of the treated tooth or teeth.
A root canal therapy is often covered to some extent by the patient's insurance, in some cases dental insurance may not cover other expenses for emergency care. Our dentists at Eastview Dental Care in Garland, TX accept many forms of payment and Eastview Dental Care is able to help patients with applications for financing, as needed.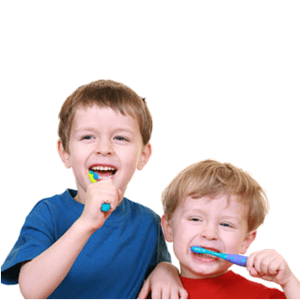 To get rid of your toothache and stop more critical dental issues, don't skip talking to our dentists about root canal procedures. With state-of-the-art dental equipment and techniques, as well as sedation options at Eastview Dental Care in Garland, TX, restoring an infected tooth doesn't have to be unpleasant or drawn-out.
Related Procedures