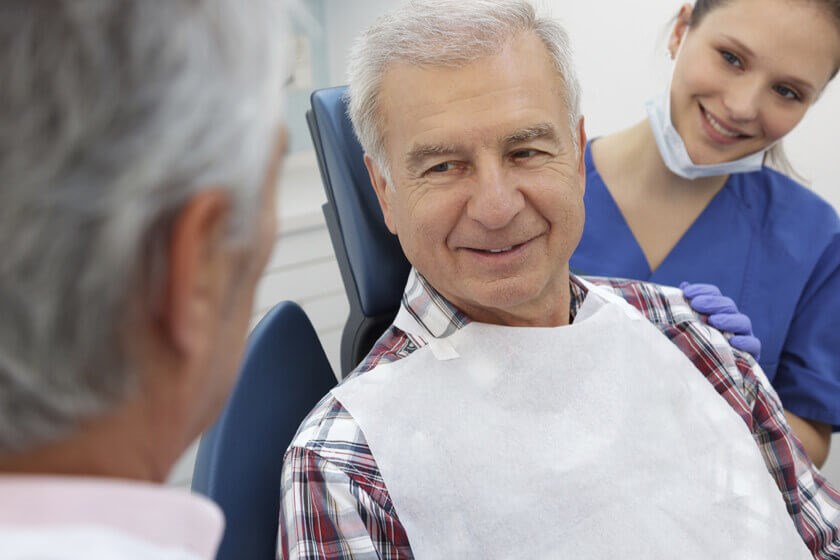 An individual's happiness, mood, and wellness may be iadvantageously nfluenced when they smile. However, if you're uncomfortable with your smile, you likely will not feel confident about showing it with friends and family. Our staff at Eastview Dental Care aims to help everyone fall in love with the appearance of their teeth by giving them access to useful and innovative dental options to boost both the look and wellness of their smile. Those who commonly hide their mouths in social contexts or even men and women who simply feel that their oral wellness could improve—are advised to talk to our team and find out about their possibilities for advanced dental care. From regular dentistry to more complex solutions, we meet the unique requirements of our clients with considerate and individualized approaches. We encourage you to look into this post and uncover more about the ways modern dental options might address a large range of oral issues to allow you to achieve your ideal smile.
REALIZING THE SIGNIFICANCE OF PROPER ORAL CARE
All adults and children should be allowed to achieve a smile that's bright, glowing, and confident. A critical part of attaining and sustaining a hygienic smile is through routine dental treatment from a team who is committed to your oral well-being. Getting your teeth expertly cleaned a minimum of two times a year can remove plaque, buildup, and yellowing, create better breath, and limit your chances of ending up with decay and receding gums. Annual oral checkups enable our dental professionals to identify and manage concerns as they arise, generally saving you from more invasive kinds of services and higher expenses down the road. Even just continuing with everyday toothbrushing and flossing habits should contribute a lot when it comes to ensuring that your smile is as glowing and strong as it can be. Proper dental treatment has an incredibly crucial role in having excellent oral health in the present and for years to come.
INNOVATIVE DENTAL TREATMENTS FOR A GORGEOUS AND CLEAN SMILE
Even though missing, misaligned, or decayed teeth usually leave patients feeling embarrassed by their smiles, addressing these problems typically lessen difficulties with eating, talking and their quality of life. Getting dental care on a routine basis, or when you develop certain oral health needs, may help you maintain a healthy, radiant smile. If there are things about your smile that bother you, or when you notice other concerns regarding the look and condition of your teeth, treatment from our team may be exactly the solution you require to elevate your dental wellness. In this article, we list a handful of the most common modern dentistry services made accessible by our experienced Garland, TX dental team.
Tooth-colored fillings will preserve teeth that are impacted by cavities.
Teeth with decay or various other kinds of damage can influence the condition of your smile. To treat tooth decay, our dental care providers are pleased to perform tooth-colored composite resin fillings that rebuild the compromised area inside the tooth. The composite resin then fuses effortlessly with the remainder of the tooth. Composite fillings are effective and durable and seem like regular enamel.
Caps are applied for several diverse circumstances.
Ceramic crowns, also known as caps, are oral restorations that fully conceal and restore the structure, wellness, and attractive look of individual teeth that have developed cavities, breaks, or various other kinds of damage. At our facility in Garland, TX, our dental team use high-quality ceramic, porcelain, and other materials to make dental crowns and boost effectiveness and aesthetic appeal. Dental crowns may handle both aesthetic and restorative needs to improve the attractiveness and health of your smile.
Implants are the contemporary ideal treatment for tooth replacement.
Having a hole in your smile because of a lost tooth can significantly affect how you chew. It could also reduce your desire to smile, laugh, and talk to others. Implants replace lost teeth by offering the looks, effectiveness, and feeling of real teeth. Talk to our dental staff about your many tooth replacement options and allow us to help you judge if dental implants should enhance the quality of your oral health.
You can get access to teeth alignment procedures , regardless of age.
Straighter teeth are commonly more attractive and simpler to brush and floss, which usually makes them healthier in general when compared to crooked teeth. Teeth alignment services are made to gently guide the teeth into a better location within the jaw and improve oral function. Imperfections such as teeth misalignment, crooked teeth, overcrowding, and gaps could all be addressed with orthodontic treatments.
A gum contouring treatment can positively influence both the well-being and aesthetics of your teeth.
When individuals have an excess amount of gum tissue, it will often covera portion of the tooth enamel, making the teeth seem too small and creating an environment for periodontal infection. To create a more attractive appearance and to improve a person's oral health, we can provide a gum contouring service that eliminates some of the unwanted tissue and modifies the gums to nicely frame the teeth.
Teeth whitening is a desired treatment for people of many ages.
Being one of the most straightforward oral treatments, teeth whitening is used to improve the total look of the teeth by taking away yellowing. In-office teeth whitening provided at Eastview Dental Care is customized to achieve your individual needs and may whiten your teeth several shades to produce a more youthful and glowing smile. If tea, tobacco, or the aging process have muted the radiance of your smile, teeth brightening should be an ideal way to enhance your overall look.
GIVE YOUR DENTAL HEALTH THE ATTENTION IT NEEDS
Whether you have common concerns with your teeth or need more complicated types of care, our team offers the modern dental procedures you require for a hygienic and luminous smile. Routine oral treatment could allow you to sustain the look and health of your teeth. It's critical to attend twice-annually dental visits to make sure that any issues are detected and taken care of as soon as possible. Current dentistry techniques give many options to help elevate your dental wellness. When you make it a point to receive personalized dental treatment, you shouldn't need to cover your smile any longer. Arrange your visit with our credentialed team in Garland, TX to take the initial leap toward having a radiant and clean smile.