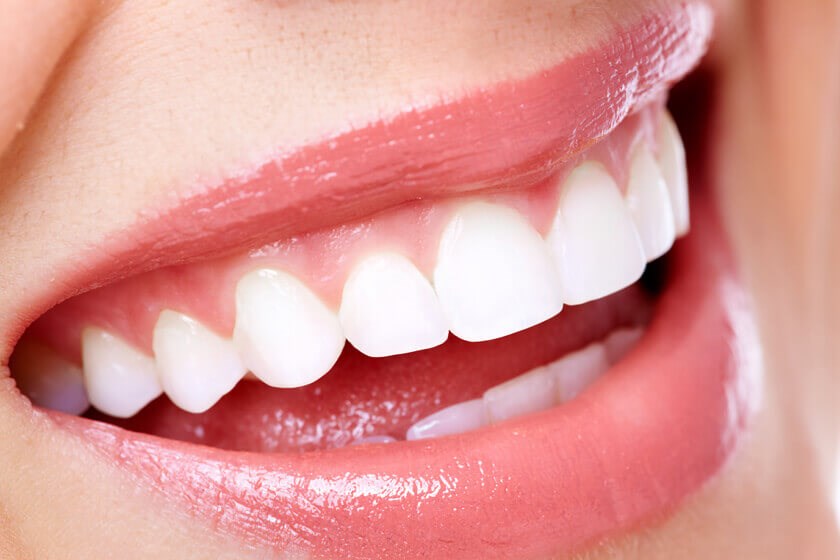 IS THERE A CORRELATION BETWEEN FEMALE HORMONES AND GUM DISEASE?
Yes, in a nutshell there is a correlation with a woman's hormones (especially estrogen and progesterone) and periodontal, also known as gum, disease. In the various stages of a woman's life (menopause, puberty, and pregnancy), big changes in hormone production can upset your overall oral and gum health. For women in Garland, TX it's crucial to be familiar with how your hormones influence the health of your gums and what you can do to prevent future issues. In this post by our team at Eastview Dental Care, we provide information on the phases where women are prone to gum disease and how you can improve your oral health. Paying close attention to your oral health can aid you in avoiding conditions like gum recession and loose teeth caused by gingivitis and periodontitis (the two stages of gum disease). If you have any questions or concerns in regard to the health of your gums, we invite you to visit our dental practice in Garland, TX to set up an oral health exam and consultation with our highly qualified dental staff.
TIMES WHEN HORMONES ARE MORE LIKELY TO AFFECT YOUR GUMS
Typically, there are three main times in her life when a woman's hormones fluctuate significantly and negatively impact her oral health. These are pregnancy, puberty, and menopause. Using synthetic hormone-based birth control methods could also disturb the health of your gums. Discerning when to predict gum sensitivity and inflammation may aid you in worrying less if you see that your gums are bleeding a little or are red at particular occasions. At any rate, you should talk about all issues to our team of skilled dental professionals in Garland, TX so they can identify if your symptoms are connected to hormone alterations or periodontal (gum) disease.
MENOPAUSE GUM PROBLEMS
During perimenopause and menopause, almost all women go through physical changes while their hormone production slows down. One common concern during menopause and perimenopause is a dry mouth. Reduced saliva production means less debris and plaque are cleaned away naturally throughout the day, which can put you at higher risk of gum disease. If you notice that you have a dry mouth, make sure you are drinking extra water and start using a mouthwash formulated to help improve dry mouth.
PREGNANCY GINGIVITIS
Like puberty, during pregnancy, there is a fluctuation in hormones. High levels of progesterone, especially during the final months, put women at higher risk of gingivitis.
PUBERTY GUM SENSITIVITY
During the initial stages of puberty and within the teenage years, women go through a surge in hormone production. This may stimulate more blood flow to the gum tissue, causing tender, red, and inflamed gums. Extra sensitive gums may continue to be a concern for multiple days ahead of a woman's period has started as a result of premenstrual syndrome (PMS).
BIRTH CONTROL-RELATED GUM RISKS
Hormone-based contraceptives for women (typically, taken as a monthly injection or a daily pill) might affect your dental health. The synthetic hormones used to prevent pregnancy can lead to inflammation in your gums and temporomandibular joint (TMJ). Tell your dentist about any birth control medication you are on and talk to your prescribing doctor about trying different methods or medications if your current birth control is making your gums bleed easily or if they feel tender and swollen.
WHAT CAN I DO TO IMPROVE MY GUM HEALTH?
In case you start to realize the problems with your gums are related to your menstrual cycle or other changes in your endocrine system, there are several ways to improve your gum health. First, you'll need an oral care routine at home with daily brushing and flossing in addition to visits to a dental practice in Garland, TX for oral health examinations and professional cleanings. If you're still concerned about symptoms of gum disease, speak to your dentist so they can make personalized recommendations.
BRUSHING YOUR GUMS AND TEETH
Using a soft-bristled brush, gently brush your teeth and gums morning and night at home. Daily brushing helps to clean away plaque, tartar, and bacteria that can lead to periodontal (gum) disease. Massaging your gums with the toothbrush should help to increase blood circulation in the tissue, which will make them stronger and healthier.
DAILY FLOSSING
Whether you choose to floss before or after brushing your teeth, make sure you are flossing once a day. If it's been a while since you flossed, your gums may be a little sore and bleed at first; however, your gums will be much healthier in the long run and less tender.
ORAL HEALTH EXAMINATIONS
If you want to fix gum problems as soon as possible, be sure to get an oral health examination to go with every other cleaning appointment. When problems like gingivitis are identified early, you have less invasive treatment options, like scaling and root planing (SRP) therapy, as opposed to periodontal surgery.
TALK TO YOUR DENTIST
If you have concerns about the health of your gums or you want to make sure you are brushing and flossing correctly, ask your dentist in Garland, TX. Be sure to tell your dentist about any medications or supplements you are taking, as well as any medical conditions or general health concerns.
BI-ANNUAL PROFESSIONAL DENTAL CLEANINGS
Even though brushing and flossing at home every day is important, a dental cleaning removes buildup in places that you may miss, like the back teeth and along the gumline. During your cleaning, a dental hygienist uses special tools to carefully remove any plaque and tartar without damaging your enamel.
A BEAUTIFUL SMILE NEEDS HEALTHY GUMS
If you are a woman, no matter your age, you need to make sure your gums are strong and healthy. Schedule an annual examination at a dentist in Garland, TX to make sure you don't have periodontal (gum) disease. If you are looking for a friendly team of dental professionals with experience in gum treatments like scaling and root planing (SRP) therapy as well as periodontal surgery, contact Eastview Dental Care to schedule an exam and consultation. We are always happy to help residents of Garland, TX improve their oral health, so they can have a smile they love.