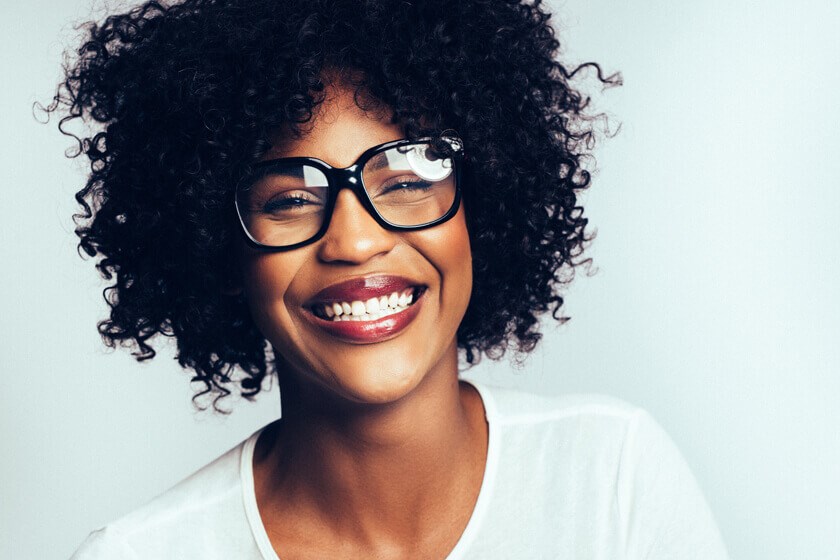 ARE YOU A GOOD CANDIDATE FOR INVISALIGN THERAPY?
Even though even, perfectly aligned teeth are more fashionable than ever, classic metal braces are asked for less and less often. Ever since Invisalign came on the scene, adults and teens alike have been talking to their dental practitioners in Garland, TX to learn all about this innovative process that can produce an aligned, beautiful smile. Unlike uncomfortable metal braces, Invisalign has clear, removable trays that gradually move the patient's teeth into correct alignment. The most recent Invisalign system is terrific for all the student and professional residents of Garland, TX who don't want braces, which they are concerned could detract from their self-confidence or professional demeanor. Our great crew of dental professionals at Eastview Dental Care offer Invisalign as a simple, effective treatment for those who desire even, straight teeth without the appearance of conventional braces.
WHO SHOULD GET INVISALIGN THERAPY?
Invisalign treatment is an excellent option for adults or older teens who have their permanent teeth and need to resolve a slight misalignment. Invisalign is provided by orthodontists to deal with many common alignment issues, for example, uneven teeth, gaps between the teeth, and crowding, as well as mild overbites, under bites, and crossbites. Lots of men and women choose Invisalign simply for the convenience and discreetness factors. Most people won't even notice that you're wearing them, and they can be taken out for drinking, eating, and significant occasions. Most patients opt for Invisalign over standard braces, as they are see-through, easy to wear, and barely noticeable.
CAN INVISALIGN THERAPY TREAT GAPS?
While Invisalign can reduce mild to moderate teeth unevenness, it is typically not recommended for serious conditions, for example, a pronounced overbite or extensive gaps. Your orthodontist in Garland, TX will examine your teeth to establish if Invisalign is the most effective choice for you. It's equally crucial to note that treating your teeth with Invisalign requires being diligent with the aligners. Those using Invisalign need to have them in most of the time (a minimum of 20 hours per day), and you should also be very careful with where you store them. If you can't keep an eye on the aligners or have to get replacements frequently, your treatment can get pricier, which is likely to affect your outcome. Unlike standard braces that are worn for your complete treatment, Invisalign demands more involvement on your part. You have to remember to wear the aligners as long as possible. Deciding not to wear your aligners will significantly slow your progress, since your teeth will take longer to transition into their appropriate places. If you are hesitant to commit to the time and responsibility involved with Invisalign, you may want to consider more conventional alternatives.
EXACTLY HOW DOES INVISALIGN THERAPY WORK?
When you start your Invisalign treatment, digital molds of your teeth will have to be done. These molds must be used to build your first set of aligners. The aligners can be created for your top and/or bottom teeth, depending on your dental concerns. Every 2 – 3 weeks, you will need to substitute your aligners with new ones. This will gently move your teeth into the appropriate spots. Your dental practitioner will sometimes take new photos of your teeth to keep an eye on your progress and help design new sets of aligners. To be able to get the optimal outcome out of your treatment, you must utilize the aligners as long as possible, only putting them away to eat and brush your teeth.
IS THERE ONGOING UPKEEP AND MAINTENANCE OF INVISALIGN THERAPY?
In contrast to conventional braces, the upkeep with Invisalign is fairly straightforward. You don't have to be concerned about rubber bands or the pain related to tightening brackets and wires. Brushing and flossing are very basic. You simply remove the aligners to get unobstructed access to your teeth. Further advantages of Invisalign include eating anything you like and being able to remove them for important occasions. As the things you eat and drink can't come into contact with the aligners, they can't be negatively affected. However, you must wash out your mouth and aligners before putting them back in. Patients will need to go to their orthodontist every few weeks to learn how their teeth are progressing. Your orthodontist will ask if you've had any problems with your current aligners and decide if your teeth are ready for their subsequent set. It is quite important to follow your orthodontist's advice and not keep using one set of aligners longer than you need to or attempt to omit a set; this will have an impact on your results and can elongate your Invisalign treatment duration.
HOW LONG WILL I NEED TO WEAR INVISALIGN?
Each individual's treatment plan is somewhat different, so the length of time it can take to adjust your teeth will vary in each case. A number of elements affect the treatment time, for example, the severity and variety of dental issues that need to be treated, as well as the number of aligner sets required to get the desired outcomes. Typically, the treatment duration can range from 12 – 18 months. After your consultation meeting with your dentist and having your digital molds made, you will have a far better idea of your treatment time.
DO INVISALIGN USERS HAVE TO WEAR A RETAINER?
Once the Invisalign treatment has moved your teeth into their proper alignment, your gums and jawbone will need some extra time to reset. Therefore, it is necessary to consistently utilize your retainer. Each retainer is made of the exact same nearly invisible material as Invisalign, so they are light and virtually unnoticeable. Initially, you need to put in your retainer as much as you wore your aligners — at least 20 hours per day. However, gradually], you will start only wearing your retainer while you sleep to retain the new placement of your teeth.
WHERE TO GET INVISALIGN
To hear more details about Invisalign, we invite you to contact us in Garland, TX to schedule a visit. We are pleased to spend some time to providing details about the Invisalign therapy process. Our team of dental professionals at Eastview Dental Care would love to offer a customized Invisalign treatment strategy that will outline the particulars of how Invisalign will help you achieve your best smile. The full value of your Invisalign treatment, along with an estimated treatment period, will also be given during your consultation. Visit us today to discover if Invisalign is the most effective option for you.