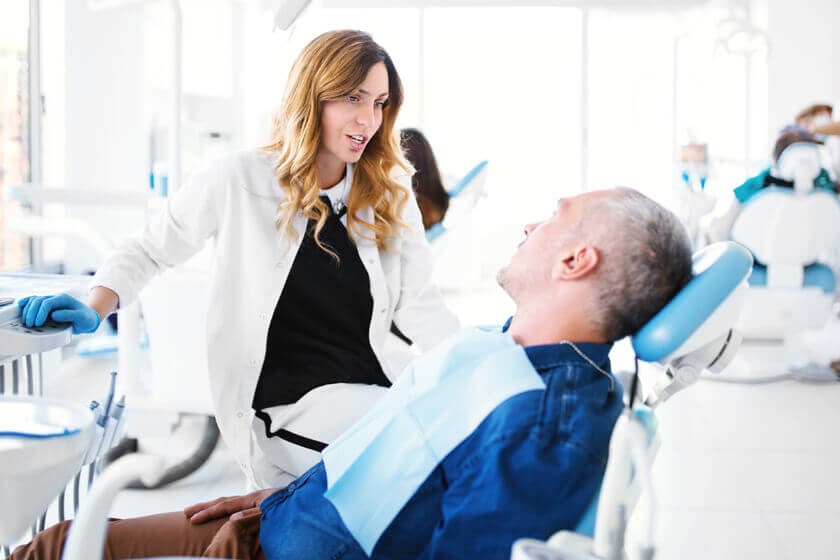 DISCOVER MORE USEFUL FACTS ABOUT IV SEDATION FOR DENTISTRY
When you're reminded of sedation at your dentist's office, your first thought is usually laughing gas. Although nitrous oxide gas (popularly called laughing gas) is frequently utilized by dentists, there are several alternatives available to address your individual needs and the services you're receiving. To accommodate people with crippling dental worries, or if you're about to receive a surgical treatment, a dentist might suggest IV sedation. IV sedation (also called IV sedation) distributes the substance straight into your veins throughout the procedure. For individuals in Garland, TX who are receiving longer or more extensive oral surgeries, as well as those who are affected by a serious fear of going to dental facilities, IV sedation may be a good alternative to keep you relaxed during your procedure. In this article, our dental professionals at Eastview Dental Care set out to tell you whether you're a potential candidate for intravenous sedation and provide you with instances when IV sedation is generally utilized, including what you can expect.
AM I A GREAT CANDIDATE FOR INTRAVENOUS SEDATION?
Patients must possess exceptional total health to be a candidate for intravenous sedation. Your dental practitioner in Garland, TX will learn about your medical past, any current illnesses, and which medications and supplements you are taking at present before suggesting IV sedation. This information will help them decide whether or not you can get IV sedation, along with the kind of medication and amount we will use. Men and women must tell their dental professional if they have had any allergic responses to certain medications or anesthesia. As IV sedation involves utilizing a needle to introduce the sedative directly into your vein, it's advised that you don't have issues associated with needles. It's critical to be honest with your dental professional throughout your consult so they can determine if you might be a qualified candidate for IV sedation.
FREQUENT USES FOR INTRAVENOUS SEDATION
Intravenous sedation is commonly utilized for three reasons — to help those with intense dental anxieties, to keep individuals relaxed during extensive treatments, and to help people with minimal pain threshold or a sensitive gag reflex.
Throughout more lengthy treatments, IV sedation might be helpful you comfortable. IV sedation is generally utilized during wisdom tooth extractions and dental implant surgeries. Gum surgery to manage periodontitis might also require IV sedation, as the incisions are made into the gums to extend to deeper areas.
Assuming you have extreme dentophobia (the fear of the dentist), you may be eligible for IV sedation. Men and women with a moderate fear level could be better candidates to a more minimal form of sedation, including laughing gas or oral-conscious medication. If you have dental fears as a result of a negative past visit or any other reason, but you also want a dental procedure or wish to maintain your oral health, set up a consultation at Eastview Dental Care to go over your numerous options. Our experienced dentists can help you learn if IV sedation is adequate for your individual needs.
For people who have a reactive gag reflex or low tolerance for discomfort, intravenous sedation could even be beneficial for routine teeth cleanings and common procedures. Relaxing comfortably in the treatment room can be attainable if there's an option to enable you to resist the need to gag. Intravenous sedation might be helpful to help you through routine dental cleanings or other treatments, including a cavity filling or scaling and root planing for early-stage gum disease.
EVERYTHING YOU NEED TO LEARN PRIOR TO YOUR ONE-ON-ONE
At your one-on-one, your dentist could talk about how to make preparations for IV sedation: This may include not consuming food or drinks for a couple of hours before your consultation. Depending on your personal circumstance, you might need to stop taking specified prescription or over-the-counter drugs before you have IV sedation to avoid a negative interaction. As soon as you are seated comfortably in a treatment chair, a needle is then placed into your vein, which will apply the sedative straight into your body. Intravenous sedation will become effective rather promptly, and the amount can be adjusted throughout your surgery based on your needs. Local anesthesia will also be utilized to desensitize a particular area inside of your mouth before our dental professional carries out your procedure. Based on the amount of IV sedation administered, you may be somewhat aware of your surroundings and able to follow basic actions, but you will likely not recall what happened throughout your treatment. When your treatment is finished, the medication will be turned off, and you will soon return to your regular self. Patients typically seem groggy at first, but they will start to return to normal in no time and converse and navigate normally.
WHAT OCCURS FOLLOWING A SURGERY UTILIZING INTRAVENOUS SEDATION?
Following your procedure, you will have to arrange for an adult or someone you trust to give you a ride home, as you will not be allowed to drive. Also, we will ask you to relax and heal for at least the rest of the day. The medication and its physical impacts will most likely disappear as you sleep, but be cautious while carrying out activities the next day, notably driving. Your dental professional will explain any aftercare instructions if you received oral surgery. We will also outline ways to treat your incisions and ways to keep your mouth healthy. Don't hesitate to contact our practice in Garland, TX if you have any concerns following your IV sedation session.
OVERCOME YOUR ANXIETY ABOUT GOING TO THE DENTIST WHEN YOU RECEIVE IV SEDATION
When IV sedation seems like it might be a reliable alternative for your circumstance, it's important to select an office in Garland, TX who is experienced and qualified to administer this valuable element. When provided by a experienced dental professional to a suitable recipient, IV sedation could help with extreme dental anxieties and keep you calm during a number of treatments. For individuals who are interested in discovering more about potential sedation techniques, we encourage you to contact Eastview Dental Care to discuss your personal needs during a consultation with our talented dental professionals.