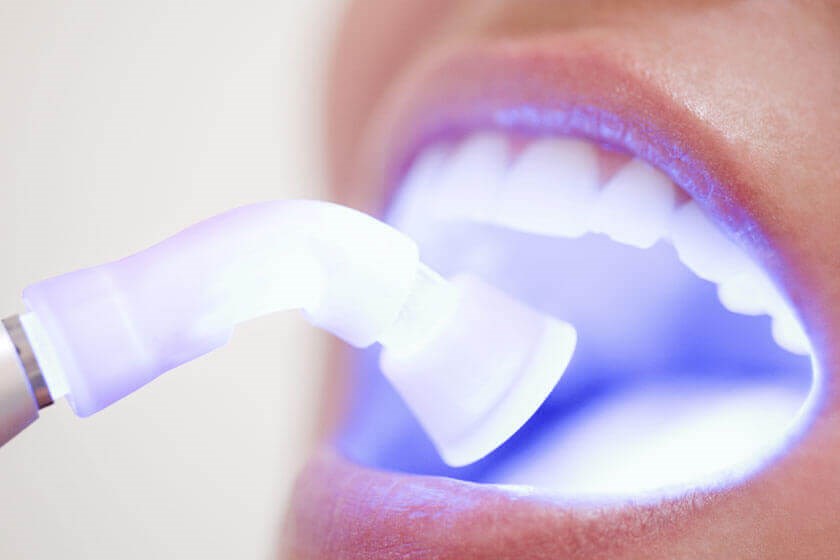 Numerous non-professional teeth whitening materials are accessible at the drugstore. However, you might have used these whitening products and been less than impressed with the results. When this sounds familiar, professional teeth whitening could be the best choice for helping you to achieve your cosmetic goals. Prescription-strength teeth whitening at Eastview Dental Care helps in improving the appearance and overall brightness of your smile by reducing the appearance of discoloration on the enamel. Since every patient has individualized smile goals, our professional teeth whitening services are personalized to help you to get your ideal smile outcomes.
An effective cosmetic dentistry treatment, teeth whitening can have a noticeable effect on your smile and your overall confidence. When you are thinking about boosting your smile using expert teeth whitening vs. over-the-counter brands, you probably have questions about the process and which method might be ideal. Here are a number of important things you should know when thinking about professional teeth whitening to improve your smile.
Expert teeth whitening is typically more efficient than over-the-counter options.
It may be extremely tempting to pick up an over-the-counter teeth whitening product if you are at the store. Nonetheless, these products may not have much an outcome on the shade of your smile and may only waste your time and money. Teeth whitening from Eastview Dental Care is performed with a prescription-strength teeth whitening gel that is a more concentrated solution and, consequently, has stronger whitening potential for your smile.
Expert teeth whitening services are utilized for various types of discoloration.
Your smile might become darkened, discolored, or yellow over time due to a wide range of sources but may benefit from the brightening outcomes of teeth whitening. Even though coffee and tea might be included in your usual everyday routine, these drinks do tend to discolor tooth enamel. Even certain types of snacks or spices that you eat could have an effect on the shade of your smile. The natural aging process can also have an impact on the color of your smile, usually causing the enamel to become discolored.
Prescription medications, specific health problems, and improper oral hygiene are other factors that usually lead to teeth that appear stained or discolored.
Professional teeth whitening is customized, depending on your specific needs and wants.
Among the most favorable things about partnering with Garland, TX dentists is that your services may be customized to help you achieve your particular smile goals. Our dental team will provide the treatment approach ideal for you (either in-office or take-home) and identify the ideal whitening services to meet your smile goals. At-home whitening trays are made from molds of your smile, which helps in making sure you experience the best outcomes and a comfortable yet stable fit. These custom trays also assist in containing the whitening product and allowing it to remain on your enamel for the required time to provide the wanted results.
Professional teeth whitening could be an individual service or a component of a more extensive procedure plan.
Depending on your individual smile concerns, teeth whitening may be the only kind of aesthetic procedure you require. Nonetheless, it might be a part of a bigger treatment approach, including a complete smile makeover or full-mouth reconstruction. Our Eastview Dental Care dental professionals work with you to determine if teeth whitening is an appropriate choice for your smile and at what point during the treatment process it may occur.
Professional teeth whitening does not alter the color of restorations.
It is crucial to know that, even though teeth whitening solutions may assuredly lighten the color of natural tooth enamel, they have no effect on restorative materials, including those used for composite fillings and bonding or porcelain veneers and dental crowns. It may be ideal to whiten the natural teeth initially and then have existing restorations changed out to match the new shade of your smile. In a few circumstances, teeth whitening might not be a good choice if whitening the teeth would create a variation between your enamel shade and the shade of any restorations you might have. Our Garland, TX dental team can assist you in deciding the best option for your smile goals and dental health needs.
In what way does expert teeth whitening provide results?
Teeth whitening works through a concentrated solution that is put on the teeth in the form of a gel. When the gel remains in contact with the tooth enamel for a period of time, the stains and discoloration on the layer of the tooth enamel begin to carefully disintegrate and lift away. Based on the strength of the solution and the kind of procedure technique used, teeth whitening may brighten the enamel by multiple shades with only the initial treatment. Cases of darker or more severe stains may need a longer treatment time to obtain the end result you are hoping for.
Can you know how white the teeth will become?
Various circumstances may impact whitening outcomes, such as the initial color of the enamel, daily habits (including certain foods or drinks or tobacco use), and the potency of the whitening gel utilized for the treatment. Although you can have noticeable results with just one application, we are unable to anticipate what your ultimate results will look like. However, opting for professional teeth whitening offers the safest and most effective outcome for the appearance of your smile.
When you desire to ramp up the general condition of your smile, expert teeth whitening might be just what is required to whiten the appearance of your teeth and generate a more youthful you. Our team of dental professionals at Eastview Dental Care is happy to offer the simple aesthetic solution of teeth whitening as a lone treatment or in conjunction with other aesthetic dentistry treatments. Utilizing prescription-strength gel chosen to match your needs, teeth whitening can whiten your smile by multiple shades for noticeable enhancement and restored self-esteem. Make a consultation with us in Garland, TX today to discover more and see if professional teeth whitening is right for you.