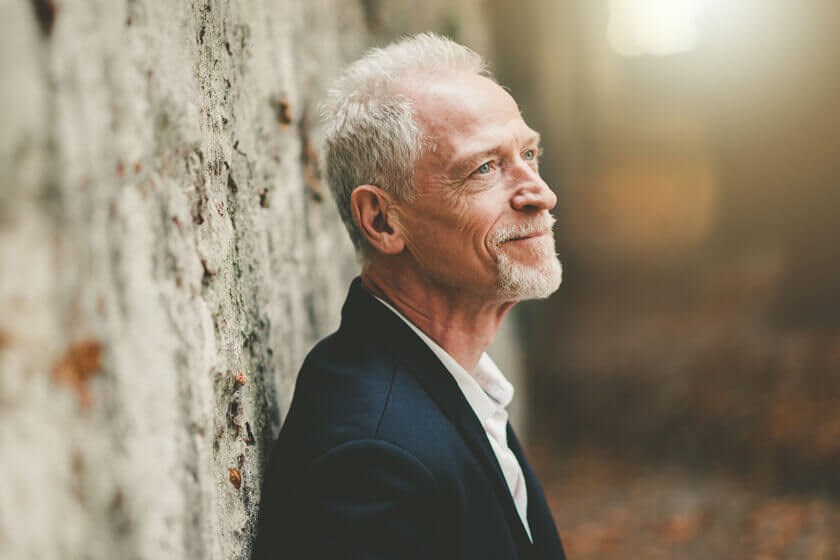 SOLUTIONS ARE POSSIBLE FOR THOSE WITH TMD
Throughout the day you rely on your jaw numerous times. Due to this reason, soreness in your jaw could be a significant concern. Within this article, we evaluate the condition known as TMD (temporomandibular joint disorder), which causes pain in your jaw joints. For those in Garland, TX who have TMD, there are numerous state-of-the-art treatments that can help alleviate your symptoms and evaluate the root cause. If you notice continual pain in your jaw, as well as issues opening and closing your mouth, reach out to Eastview Dental Care to set up a complete oral health examination with our team of highly qualified dental professionals. Let's start by discovering more about TMD and TMJ…
DISSIMILARITIES BETWEEN TMJ AND TMD
The initials provided in the article are similar, thus, it can get hard to keep track. Let's take a minute to learn the characterization of TMJ and TMD. Commonly referred to as TMJ for short, the temporomandibular joints consist of the two sliding hinge joints joining your mandible (jawbone) to the remainder of your skull. When one or both of these joints become irritated or cause pain, it is known as a temporomandibular joint disorder, otherwise known as TMD. Essentially, TMJ is your jaw joint, and TMD is a condition with your TMJ.
SIGNS OF TMD
indications of TMD could range from slight discomfort to extreme pain. If you identify signs of TMD and address them with your dentist, your treatment process might be less invasive. If you identify any of the following side effects, set up an appointment with your qualified dentist in Garland, TX as soon as possible:
TENDERNESS IN YOUR JAW JOINTS OR EARS
The temporomandibular joint is situated right close to your ear, thus, when you have TMD, it can stimulate irritation in and around your ears.
PROBLEMS WHEN OPENING OR CLOSING YOUR MOUTH
As TMD evolves, it may feel like your jaw is difficult to move and will not smoothly open or close. At this point, it's essential to set up an emergency appointment with your a member of your dental team to obtain treatment.
PAINFUL, INFLATED JAW
When you feel along your jaw area, it may feel inflamed or painful if you have TMD. This might make it tough to eat or speak.
CLICKING WHEN YOUR JAW MOVES
Along with pain and irritation when moving your jaw, you could hear a clicking or popping noise while you open or close your mouth.
STRUGGLES WITH CHEWING OR SPEAKING
If it is challenging or painful for you to chew or speak, you might have TMD. This could get continually worse with time, in which case, you should visit your dentist as soon as possible.
REASONS FOR TMD
The source of TMD is different from patient to patient, since there are numerous reasons why TMD might develop. One of the most recurring is arthritis in or damage to your jawbone. A misaligned bite, identified as malocclusion, could also be a source. When biting down, the teeth should touch together and rest proportionately, so the mouth can close as it should. High spots on your natural teeth or a dental restoration, such as a crown, bridge, or denture could affect this and negatively influence how your jaw moves. Bruxism, a problem caused by clenching the jaw and grinding the teeth either in the day or at night (nocturnal bruxism), may result in inflammation due to tiring out the jaw muscles, resulting in TMD. It might surprise some individuals in Garland, TX to know that even excessive gum chewing can lead to a flare-up of TMD.
IDENTIFYING TMD
Despite the fact that there is no regulated test available to check for TMD, the dental professionals at Eastview Dental Care will offer an in-depth oral health assessment on patients who experience jaw irritation. In most cases, oral exams involve an examination of jaw movement as a way to detect any indications of jaw clenching, misalignment, grinding, pain, or inflammation. Imaging, consisting of full-mouth digital x-rays, can also help your dentist to detect TMD and help them to create the ideal course of treatment.
TMD THERAPIES
Therapy for your TMD symptoms will be formulated based on the source of the condition and the severity of your pain. Your dentist will effectively diagnose your TMD before formulating a treatment plan. This might include one or various professional treatments for longstanding results, in combination with recommendations for home care that may lead to faster, short-term reprieve from your TMD issues.
NIGHT GUARD
Numerous people have nocturnal bruxism, a condition that means they restrict their jaw and grind their teeth at night. This might cause inflammation and irritation in your temporomandibular joints. A custom-made night guard generated by your dentist could help preserve your jaw in the ideal position while you sleep and safeguard your teeth against the results of grinding.
HOME CARE
People can do several things in their home to help diminish TMJ irritation and symptoms. When it comes to diet, sticking to soft foods that are easy to chew may alleviate wear and tear on the jaw. Heat and ice packs positioned on the jaw area could decrease discomfort, as well as over-the-counter anti-inflammatory medications, including Advil. In some cases, your dentist could prescribe anti-anxiety medications or muscle relaxants if your jaw is stiff or you are clenching your jaw within the day because of stress and anxiety.
AN ORTHODONTIC SOLUTION
Misalignment, typically known as dental malocclusion, could put stress on your temporomandibular joints resulting in TMD. To eliminate the pressure on your TMJ and grant you a more aligned smile, your qualified dentist can recommend orthodontic treatment. Depending on your needs and goals, this might comprise of traditional metal braces or the even more state-of-the-art option, Invisalign. Using discreet, removable aligners, the advanced Invisalign system gently aligns your teeth into their ideal position without the inconveniences of metal braces. To find out more about Invisalign, set up an appointment with the dental professionals at our Garland, TX practice.
CORRECT YOUR POSTURE
Another therapy for treating TMD pain is initiating simple changes to your posture. For example, avoiding resting your chin on your hand because this position adds extra pressure on the jaw joints. Furthermore, try sitting with your back pressed along a chair back to avoid slouching. It can help to decrease stress levels overall by practicing various relaxation and meditation remedies, including breathing exercises.
REDUCE YOUR TMJ PAIN
Men and women in Garland, TX who are experiencing jaw pain or other signs of temporomandibular joint disorder (TMD), we welcome you to contact your dentist to arrange an oral health examination and consultation. At Eastview Dental Care in Garland, TX we present a diagnosis of TMD, as well as multiple treatment options. Our team of dental professionals aim to help every patient restore their oral health so they can have a rejuvenated smile they can show off without pain.