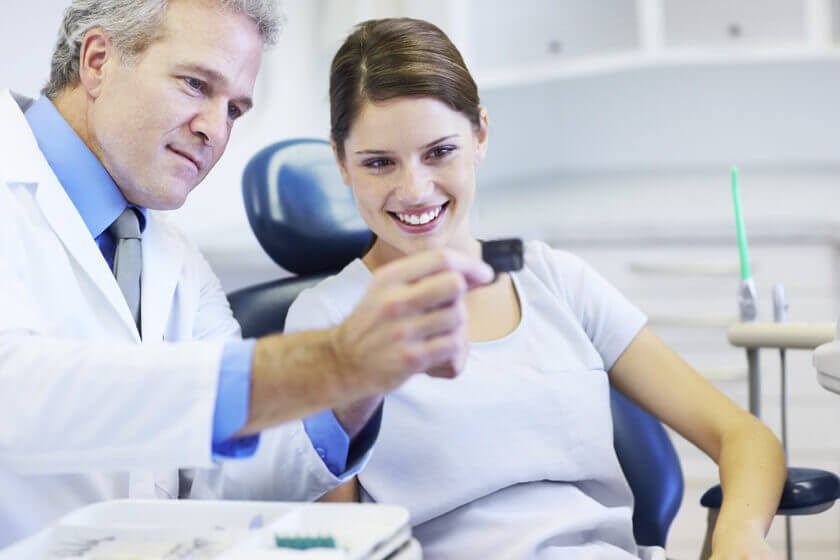 Being able to enjoy a healthy smile is certainly something the majority of men and women want for their family. Even if going to the dentist may not be everyone's favorite pastime, maintaining the wellness of your family's mouths with the help of a talented, primary care dental practitioner is essential for your overall quality of life. The latest advancements in the medical industry, along with the way families now receive treatment, have made it better than ever before to make sure your smile is in outstanding condition. Our general dentistry team at Eastview Dental Care invites you to discover the benefits you can get when you seek out a general dentist to help you gain a lasting, strong smile.

ENSURING THAT YOUR SMILE IS IN GREAT CONDITION
Similar to a primary care physician for medical health, a general care dental professional is needed to help you achieve and maintain a hygienic, gorgeous smile. Our general care dentists carry out a wide range of procedures to improve upon dental issues, maintain the quality of your enamel and gum tissue, as well as boost the total visual quality of your mouth. To improve your oral wellbeing and have your teeth in the ideal shape, our general care dentists might work with different specialists when special concerns appear.

IT IS ESSENTIAL TO SEE A GENERAL DENTAL PRACTITIONER TWICE A YEAR
Seeing a skilled dentist to receive preventive care and services for various other dental conditions is necessary for getting the best opportunity to flaunt a fresh mouth. Our Garland, TX dental professionals and their staff are eager to perform a diverse catalog of comprehensive dental services and rank your family's dental health as our principal focus. Receiving care from our dental family will enable you to receive the highest level of dental treatment because you'll be provided with diverse dentistry procedures that consist of:

Annual oral evaluations are an important aspect of comprehensive care.
Yearly oral assessments allow our team to gain an in-depth view of your gum tissue, enamel, bite, jaw joints, and your different oral structures that support a happy smile. During your visits, oral cancer reviews are also done to detect any possible areas that may be abnormal as early as possible. Digital scans are provided so our team can gauge your jawbone health, tooth alignment, fillings, and various other restorations, and also look for decay in between teeth. Getting annual oral assessments offers the important benefit of remaining on top of any potential oral problems and managing them before they lead to an unfavorable influence on your smile and wellbeing.

Twice-yearly oral cleanings help to keep your mouth safe from tartar and harmful bacteria.
If you arrange appointments at Eastview Dental Care twice every year for thorough dental cleanings, you may minimize the accumulation of plaque, harmful bacteria, and yellowing and relish in the beauty of a luminous, fresh smile. Dental cleanings consist of plaque and tartar removal, refining the enamel, and flossing between them for a healthy glow. Individual dental care instructions will often be given to help you maintain a healthy oral environment throughout the year.

Corrective treatment is essential for damaged or missing teeth.
General dentistry additionally assists in addressing numerous facets of oral care. Decayed or chipped teeth are addressed by our primary care dentists to improve their form and function using procedures like tooth-colored fillings, ceramic and porcelain crowns, or partial crowns. Bridges, false teeth, and dental implants as tooth substitution alternatives breathe renewed life, function, and brightness back into your smile when a few or many teeth are lost.

Our dental family offers comprehensive solutions for every relative in your household.
Fostering a relationship with our Garland, TX primary care dentists may help ensure that every individual in your household gets the best possible dental therapy when it's most vital. Along with general care and restorative solutions, family dentistry provides every one of your family members an expansive array of procedures to meet your fundamental oral needs. Certain procedures involve therapies for gum disease, sealants, and fluoride applications to guard your mouth from tooth decay, as well as athletic mouthguards to keep your family's smiles unharmed when partaking in outdoor activities.

Innovative options for complicated dental concerns.
For a number of situations, having access to dental treatment consists of procedures like endodontic therapy, bruxism treatment, Invisalign, and wisdom tooth extractions. Our general dental practitioners are the doctors to trust if dental accidents put your oral wellbeing in danger. Though Eastview Dental Care sets out to produce an easy environment for every one of our patients, sedation dentistry options may also be performed to make going to your dental professional a positive experience.

EARLY TREATMENT ALLOWS FOR IMPROVED WELLNESS
Cleaning and flossing your teeth once a day are necessary to make sure your gums, teeth, and many other oral structures in their most ideal condition, but personal oral care is merely a small aspect of what it takes to maintain extraordinary dental health. Getting regular dental management from a knowledgeable staff in Garland, TX who are devoted to your and your family's smiles will make detecting and managing certain problems sooner. This will, which will keep you from needing more invasive procedure needs and costs later on. Periodontal disease, as an example, has been known to influence different areas of one's total health by increasing the risks and effects of conditions like diabetes, cardiovascular disease, and difficulty remembering things. Receiving the dental treatment you require may serve your oral health and smile in the future.

A TRUSTED DENTIST IS YOUR BEST PROVIDER OF OPTIMAL ORAL HEALTH
Going to a general dental professional you can rely on to improve your and your family's oral health is crucial and as necessary as choosing the ideal family doctor. From regular dental sessions to more complicated therapies, general dentistry is required to achieve a luminous, healthy smile. At Eastview Dental Care, our caring staff has years' worth of training in general dental care and is ready to help your family achieve a long future filled with hygienic smiles. If you're considering a skilled primary care dentist, reach out to our office today and set up your one-on-one.